IMAGO Design
Design Agency
IMAGO Design is a professional Design Production and Computer Graphics Agency with many years of international field related experience. We believe in the concept of diverse skills merging into a coherent 'whole'. Architectural Design, Jewellery Design, Parametric Design, Digital Fabrication, Product Development, Visualisations, Web-Design, Illustrations, Interactive Environments to name a few fragments. Long-term collaborations with internationally renowned firms as Swarovski, Günther Domenig, Miralles Tagliabue, Zaha Hadid, UNStudio and university institutions as the Massachusetts Institute of Technology and the Harvard Graduate School of Design ensure an inherited unique design language as sensitive visual aesthetics.

IMAGO Design tries to make a difference on the Design Production and Computer Graphics market with the unique aesthetics and optimised client communication. It is crucial to understand the client's vision, in order to offer professional support. Our aim is to be focused to our customer´s benefit.
Our approach to each project starts with a vision. The vision of our client overlaid with our aesthetic perception. We try to differentiate our work from the existing market in order to set a subtle uniqueness.
The past professional experience as education in the fields of architecture, jewelerry, design and art enables us to envision projects from diverse perspectives. We do no simply focus on one field as a possible problem solution, but evaluate projects from different perspectives in order to define the adequate solution.
Ranging on the amount of projects and their demand our collective network of professionals gathers in order to satisfy the customers' needs and to ensure the desired quality of work. We are a very flexible team with different backgrounds and specific technical knowledge.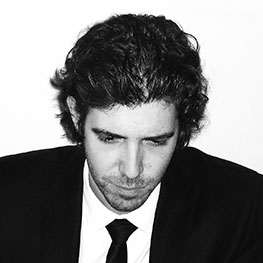 CEO & Founder
Dr. techn. DI Jan Kokol
Born: Ljubljana ∙ Slovenia
Education: Technical University ∙ Graz ∙ Austria
Faculdade de Arquitectura ∙ Lisboa ∙ Portugal
Chiba Dai University ∙ Chiba/Tokyo ∙ Japan
Massachusetts Institute of Technology ∙ Cambridge ∙ USA
Harvard Graduate School of Design ∙ Cambridge ∙ USA

There is a single proprietor of IMAGO Design, but the firm fundamentally relies on a collective team. To maintain competitive as innovative in the field of Design Production and Computer Graphics our staff is collaborating upon our work-load and demand. Reliable modern equipment as an adaptable workforce can assure confidence in a tight dead-line driven environment on a short-term notification. Design and visual aesthetics are truly our passion. We love to create and to innovate.